Solutions & Services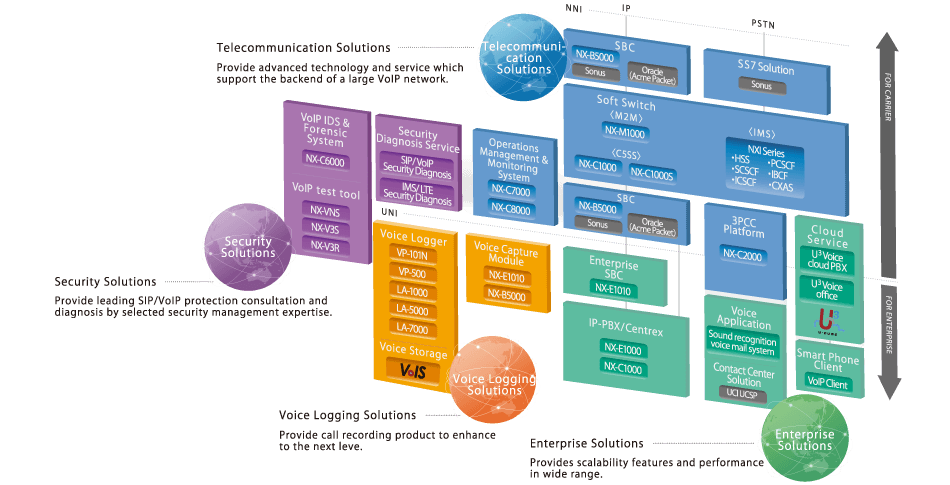 Telecommunication
Since 2001, NextGen has provided carrier-grade SIP/VoIP systems to major telecommunication carriers in Japan.
SIP/VoIP Security
NextGen provides advanced products for security and vulnerability of SIP/VoIP networks.
Enterprise
NextGen believes that it can create a new communication service for enterprises with one's know-how which enabled Japan's first SIP IP centrex, and System Integrators' know-how for customization and integration.